We design and install water intakes and outlets on the world largest hatchery.

We deliver special parts in thermoplastics to CCS-facility / Langskip-project.

We deliver the process pipe package to Sande Settefisk. We deliver intake pipes for closed cage.

We design and build PE constructions for CCS / CCU pilot plant.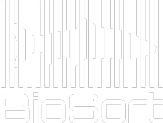 We have delivered drawing, engineering and production of buoyancy elements to the iFarm-solution.

We build FishGLOBE 3.5K on behalf of Uponor.
We build odor reduction filters in thermoplastic for Lindum / Clairs.

We weld pipes and constructions for Dykkerteknikk.

We are building water basins in thermoplastic for Ahlsell.

We deliver soap tanks to Aas Mek's ships.

We deliver cooling plants and piping for Agder Energi.