A certified McElroy distributor
McElroy is the world leading creator and manufacturer of game changing fusion equipment. We have used their machines for years, with great success, and are proud to announce that we have become a McElroy distributor in the Scandinavian market.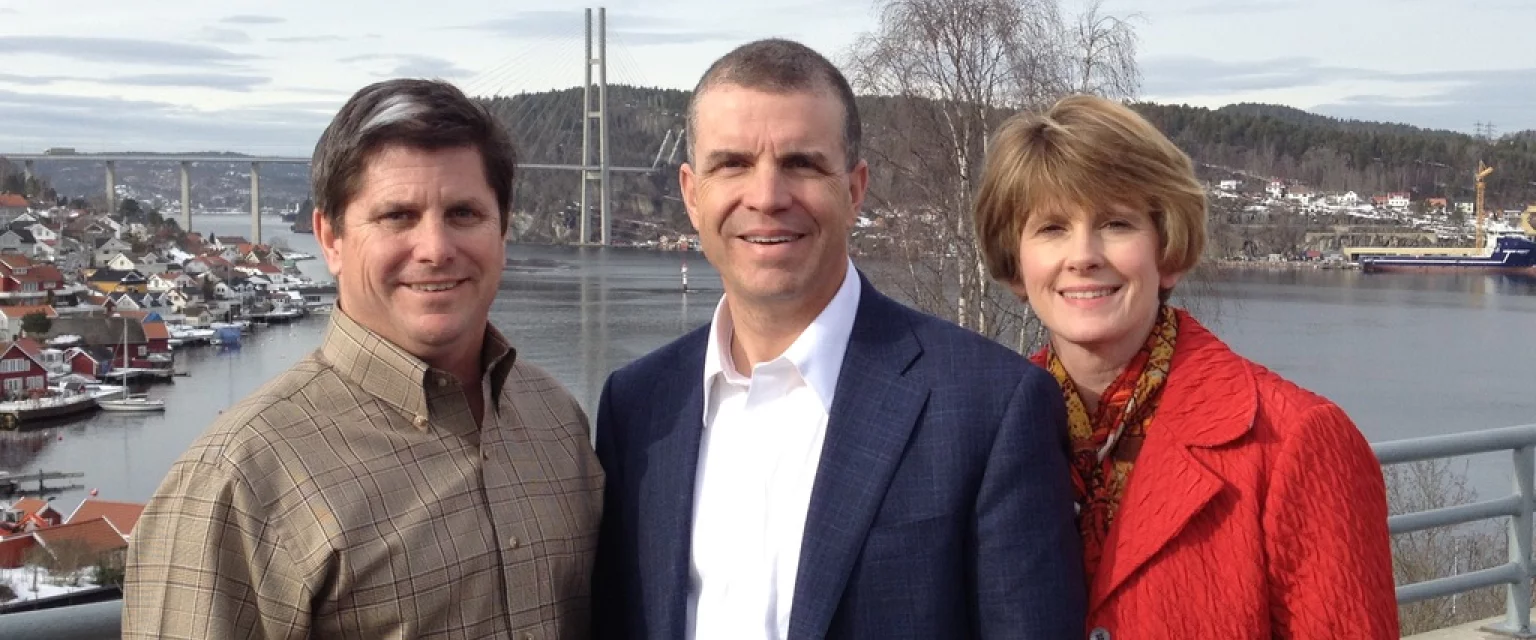 It is easy to become impressed with McElroy's machines. But their history and company culture are equally impressive. Dave Hughes (to the left in the image), Vice President Global Sales in McElroy, shares the story:
"Since the company's founding in 1954, innovation and customer centricity have been at the core. The founder Art McElroy was a true inventor with a passion for design and technology. Together with his wife Panny, he created not only outstanding products but also a company built on meaning and purpose. McElroy is still a family-owned and operated business, now with the second generation in the lead (Chip McElroy, to the centre of the image), and everybody, both employees and customers, feel like part of the family. I've been here for 21 years now, yet there are so many that have been here longer than I!"
Miles ahead of competition
McElroy's headquarters is located in Tulsa, Oklahoma, and this is also where the machines are designed, engineered, and manufactured.
"Our equipment is focused on productivity, quality, and safety. Those are the three bedrocks of everything we do. And we are continually looking for ways to improve our products – even if we are already setting the standard".
When the first TracStar® was launched in the late 1990s, it was the first self-propelled, tracked fusion machine able to tackle nearly any terrain. At their channel partner conference, InFusion22 last week, McElroy launched the Tritan™ 560, the next game changer within fusion equipment.
"We would not have been able to design and build the Tritan™ 560 without our 25 years of experience with TracStar. All the lessons we've learned, are in the DNA of the new product. Our CEO, Chip McElroy, often refers to Wayne Gretzky's quote: "I don't skate where the puck is, but where it's going to be" when encouraging the company to continue to innovate and improve."
Read more: Awesome new fusion machine
Customer-centric approach to innovation
To stay ahead of the competition, McElroy gets input and insights from various sources:
"We have a technical advisory forum where people using and working on our equipment on a daily basis meet with our engineering staff to provide feedback on the equipment. Another important source is our customers, of course. We obviously ask them what they want, however, we also spend a lot of time on site, observing and talking to them when the action is happening. This gives us insights as to where there are inefficiencies and how best to solve their challenges.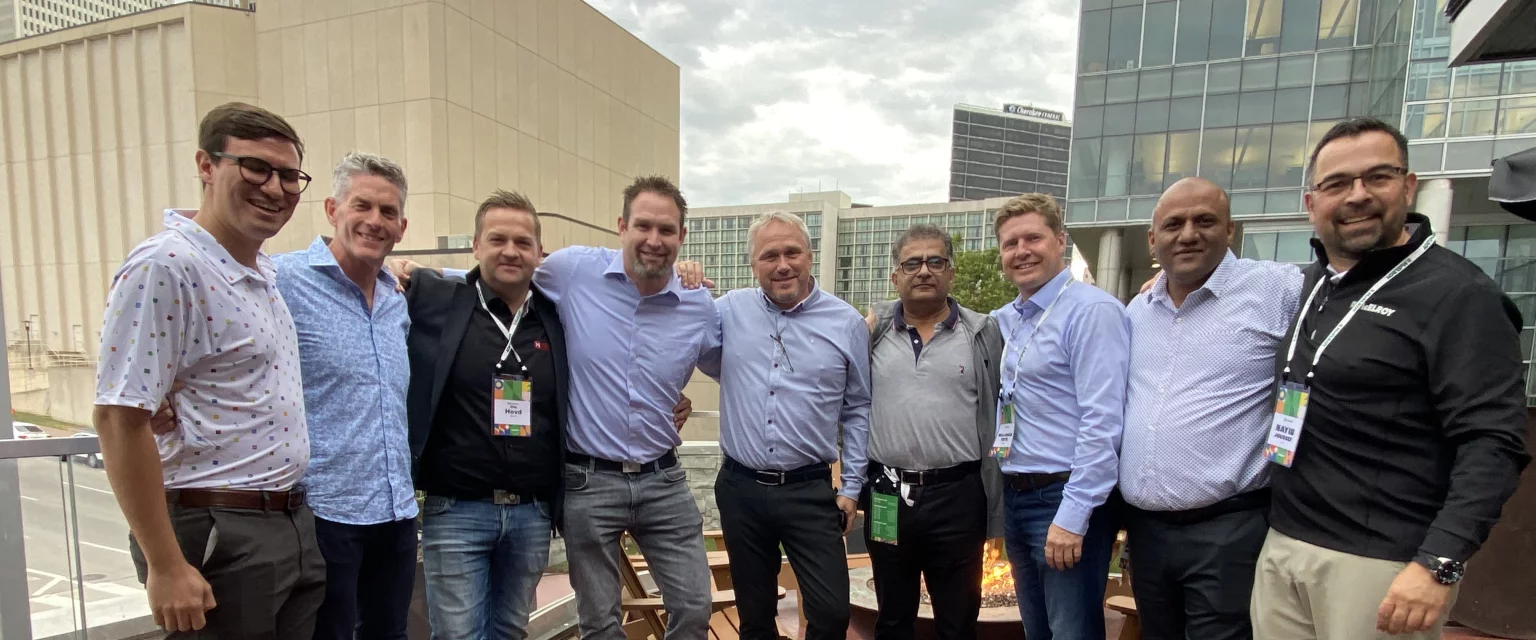 Bluegreen becomes McElroy distributor
Bluegreen personnel have been using McElroy equipment for years, and we are proud to announce that we are now officially McElroy's distributor in Scandinavia.
"When choosing a distributor, we carefully look for companies that share our values. Quality, productivity, safety, commitment, and continuous improvement are qualities that McElroy values. In Bluegreen, we found all this. The tough weather conditions, the high labor cost, and the extreme attention to safety that you have in Scandinavia really put our products to the test. And we love it!"
Read more: McElroy Fusion Machines
Digitalization and sustainability driving innovation
Dave points out that the digitalization and sustainability megatrends are major drivers of the current innovation at McElroy:
"How can we make this easier, safer, greener – those are questions we are constantly asking ourselves. Our new Tritan 560 has a dramatically reduced carbon footprint. It is operated with a tablet, so that the work can be done at a safer distance. But just like Apple, our design philosophy is to make the complex seem simple, and that new machines should always feel familiar, even if they are stacked with the latest technology. That's important to avoid alienating experienced workers."
We are proud to be a part of the McElroy family and look forward to a long and fruitful relationship!
Do you want to learn more about McElroy's fusion equipment, don't hesitate to reach out to us.